The University of Worcester has been awarded the Outstanding Contribution to the Local Community title in the coveted Times Higher Education Awards.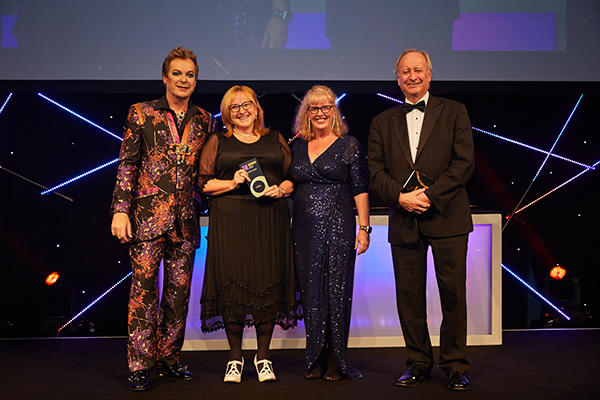 In a glittering ceremony in London last night, the University of Worcester was recognised for its Association for Dementia Studies' work to establish and develop Meeting Centres to support people living with dementia.
Professor Dawn Brooker, Director of the Association for Dementia Studies, and sits on the NDAA's Steering Group, said: "I am so proud to have collected this award on behalf of the University of Worcester. Our work on Meeting Centres has been a sustained team effort dating back to 2014, incorporating true partnership working between the Association for Dementia Studies at the University, international colleagues from many countries, national charities, health and care providers and local people determined to make a difference to the lives of those affected by dementia. In my opinion, this wonderful work could not have happened within any other university except Worcester. The ethical leadership, inclusivity and person-centred value base that epitomises the University of Worcester means that our work in person-centred dementia care has flourished."
The Association for Dementia Studies was created as a research centre at Worcester 10 years ago. In 2014, it began work to set up two pilot local meeting centres, in Droitwich Spa and Leominster, for people with dementia, offering them a place to talk to others, to get help that focuses on their needs, and to have fun.